10 Popular Disneyland Halloween Time Foods, Ranked From Worst To Best
If you'd had the pleasure of imbibing in Oga's Cantina or Trader Sam's, you're well…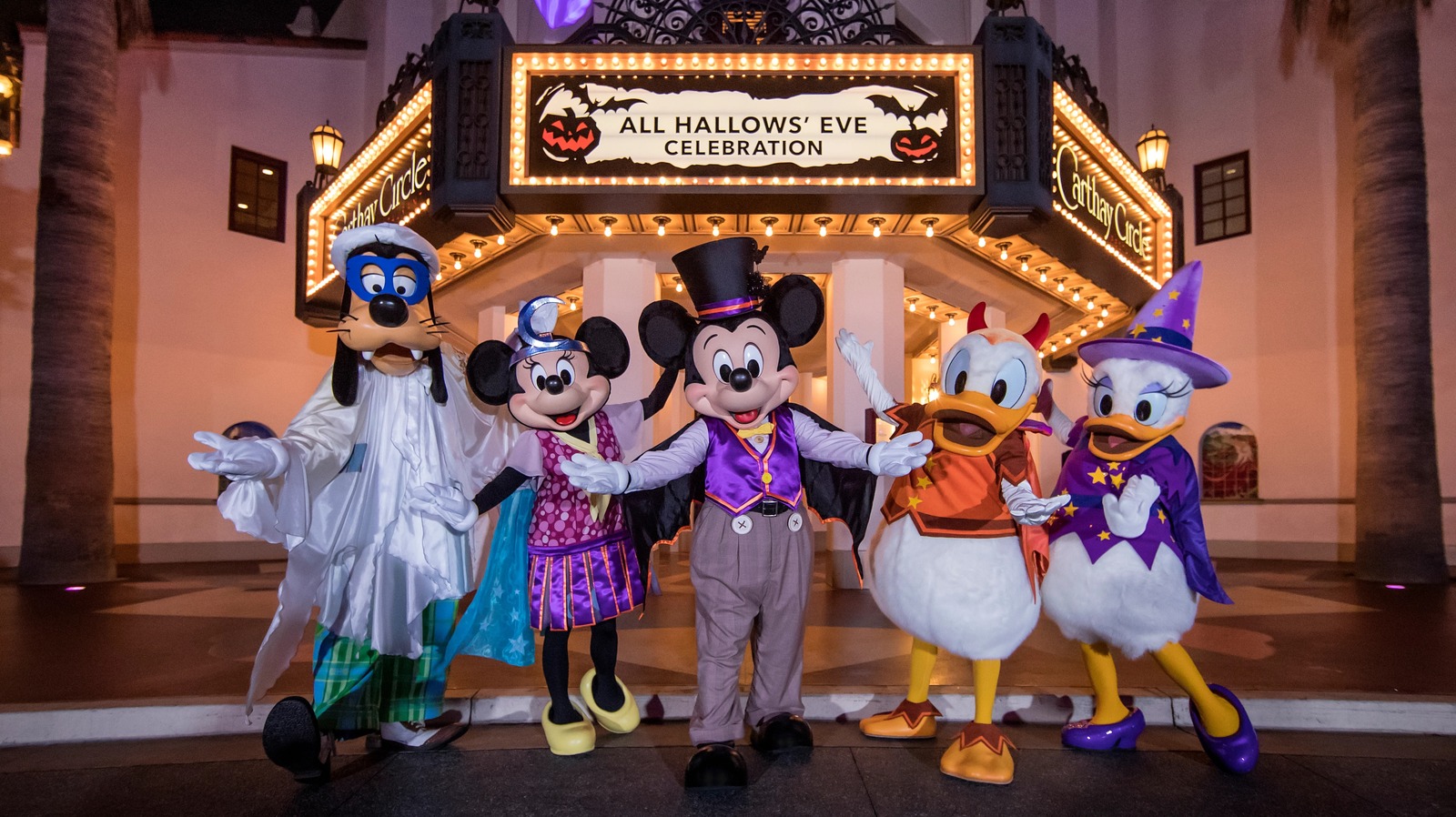 If you'd had the pleasure of imbibing in Oga's Cantina or Trader Sam's, you're well aware that the Disney mixology team knows how to successfully shake things up on the cocktail front. The Howl-o-Ween Concoction, which is currently pouring at Hollywood Lounge in California Adventure, is no exception.
The star is a pineapple michelada mix, only instead of the standard beer pairing, white tequila gets the booze call and, quite frankly, we don't miss the suds. But it's not just what's inside the cup that counts. A blend of pineapple and chamoy (a picante sauce made with pickled fruit) is slathered around the rim, and the added ring of flavor takes this boozy beverage to the next level. As an added treat, the cocktail is topped with a piece of sweet and spicy candy.
There is clearly a lot going on here, but everything manages to come together. Each sip offers a different sensation: some sweet, some sour, welcome savory notes, along with a touch of heat creeping in and out of the equation.
(If you're familiar with the phenomenal Chili-Mango Whip at The Tropical Hideaway, the flavor profile is similar.)
Just be careful enjoying your drink on-the-go, because things can get messy when that crimson rim starts to drip, as your hands and clothes may start to resemble a Halloween horror show (and yes, we unfortunately offer this warning from experience).