Club Soul Chile | Opinion
They've torn down Club Soul Chile! You might not know it as Club Soul Chile….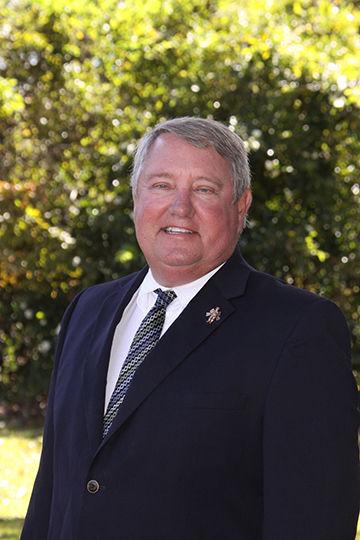 They've torn down Club Soul Chile! You might not know it as Club Soul Chile. It was a building between St. Stephens and Bonneau. It was built back in the sixties. Apparently it was a night club. It was a concrete block building with a big mural painted on it. My dad went to Charleston a lot and came home with the news that there was this new building with a great big mural on it. I was quite a landmark.
Club Soul Chile was about twenty miles from Greeleyville, More on the distance later.
I never saw any cars parked at Club Soul Chile but the placed appeared to operate for many years. The mural faded and the place seemed to take on a different appearance. It looked like some sort of civic club was using the place.
Time passes in a hurry. Now fifty or so years have passed. For whatever reason, the owners have torn down the building and cleaned up the lot. Perhaps a new building is going to be put up. There are all sorts of uses for property. I knew of a place that was a steakhouse. Abruptly the steakhouse closed and within six months the building was converted into a funeral home. The funeral home operated at that location for ten years and now an animal hospital is in the building.
Club Soul Chile was right at the foot of the overhead bridge that crosses the railroad track that runs from Florence to Charleston. I don't know anything more about the business or the many uses the building had. I just know that the building is gone and possibly a new building is going to be put there.
That brings us to the point of this article. Remember the twenty miles from Greeleyville? My grandfather and a friend used to have a race on Sunday afternoons that would go from Greeleyville to Bonneau. This race wasn't about speed. This race was about fuel economy.
This race was probably in the late 1940's. My grandfather's friend would come by his house on Sunday afternoon. They would drain all the gas out of their cars. Then they would add one gallon of gasoline. The purpose of the race was to drive as far as possible before the gas ran out. Whoever drove the farthest was the winner.
It seems strange to me too. Gas was much less than 20 cents per gallon. I find it hard to believe that my grandfather would crawl under a car to drain the gas out. More than likely he had one of his farm helpers would handle this task. There was also the part about refueling the car at contests end.
Imagine a Sunday afternoon outing that was an economy run? The racers might have been wearing their Sunday Church clothes. Perhaps several cars would be following them. Their wives would be in another car and possibly the farm helper would be in a farm truck bringing the gas for the return trip.
My mother told me about one particular race. My grandfather's friend was in the led. His engine died right where the Club Soul Chile building was built. My grandfather got to the overpass just passing his friend but he got up the overpass. Well, he coasted down the overpass and finally pulled over much closer to Bonneau. My grandfather was the winner even though both cars probably got the same 20 miles per gallon.
I don't know whether they had any kind of bet or if the bragging rights of getting the best gas mileage was enough. It probably just shows us that we are all looking for some type of entertainment. It doesn't matter if it is going to a night club or creating our own economy run. Life can be fun.