Orlando Events for Date Night this Month: March 2021
Our monthly curated guide to the best Orlando events for couples The weather outside is…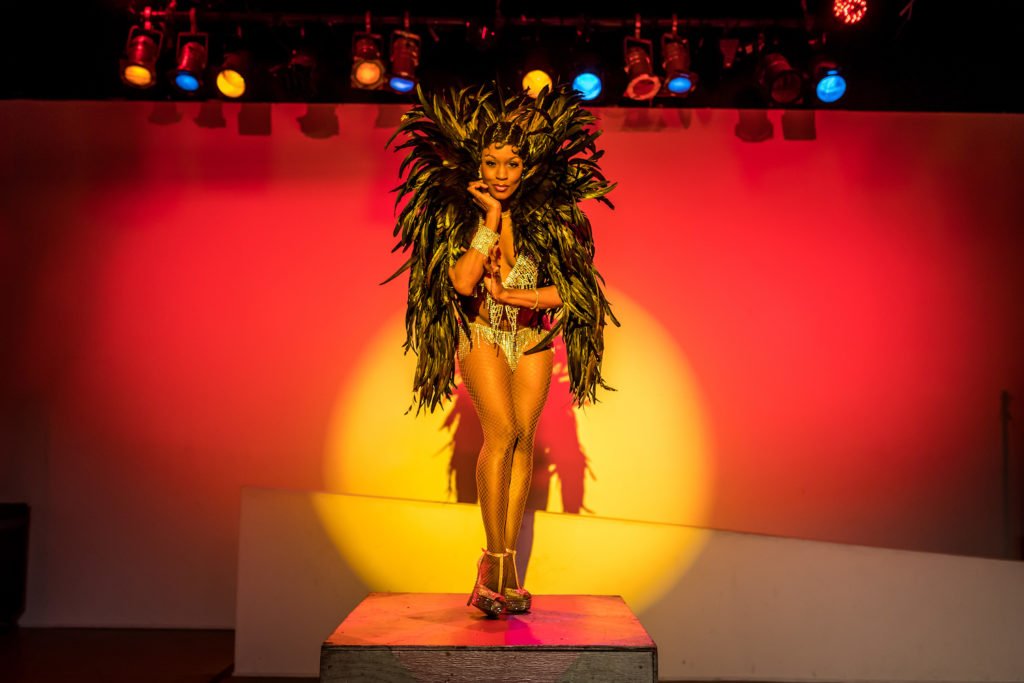 ---
Our monthly curated guide to the best Orlando events for couples
---
The weather outside is delightful and the events calendar is packed with amazing events this month! From unique performances around town to an Office-themed murder mystery parody walking tour in Thornton Park and St. Patrick's Day events, here's our curated list of the best Orlando events during the month of March. 
Want to see your Orlando events listed here? Submit your event to us here.
March 1 – 7
A Raisin in the Sun
March 3-14, various times
Garden Theatre
Filled with passion, humor, and humanity, A Raisin in the Sun is an iconic piece of American dramatic literature that will move audiences of all ages. 
Tickets start at $20
LALA Lounge Grand Opening
Wednesday, March 3, 8pm (doors open 7pm)
Upstairs at HÄOS on Church
Celebrate the grand opening of the LALA Lounge featuring the Ladies and Ladyboys of The Peek-a-Boo Lounge. Performances from Regan Reynolds, Bella Marie, Gadiel Vazquez and Guests. HOSTED by BlueStar.
$15
Introductory Wine Course
Thursday, March 4, 5:30pm
Emeril Lagasse Foundation Kitchen House and Culinary Garden
Use all five senses to better understand wine and your own preferences. Read more about this new Orlando wine school.
$125
1st Thursdays: Bella Donna
Orlando Museum of Art
Thursday, March 4, 6-9pm
March celebrates women all around the world with their contributions to history, culture and society. This means their Beauty on the inside and out, their ideas and wisdom, their flair for fashion, their love of the arts and culture, and their femininity yet fierceness. In addition to OMA's monthly community art show, this event will feature a runway fashion show, outdoor cash bar, a performance by pop icon Tiffany and more!
$15
Somm Session Thursdays – Champagne Edition
Thursday, March 4, 6:30pm
Swirlery Wine Bar
Join special guest Juan Valencia and Melissa J. McAvoy for a night of discovery and education. Embark on a tour of the regions in Champagne, and discuss the nuances that make this beverage incredibly enjoyable.
$30
Rock the Beach Tribute Band Concert Series – AC/DC
Friday, March 5, 7pm
Hard Rock Hotel Daytona Beach
SHOOT TO THRILL blazes out the hits that span the four decades of the great music AC/DC fans have known, word for word, and loved since the beginning. See all of the concerts in this event series here.
$10
Virtual Star Party
Friday, March 5, 8pm
*VIRTUAL event hosted by Emil Buehler Planetarium
Enjoy a virtual star party highlighting the wonders of the universe through unique telescope views from the planetarium and Central Florida Astronomical Society.
FREE
Movie Night at Leu Gardens: Jurassic World
Friday, March 5, 7:30pm
Leu Gardens
Enjoy an outdoor movie with your favorite date. Pack a dinner picnic basket and seating, alcohol is permitted. Tickets on sale March 1.
$6
Start Me Up Super Saturday
Saturday, March 6, 9am
Dr. Phillips Center
First-timers and fitness buffs can super-charge their morning with a 90-minute, open-air class taught by YMCA instructors. Thirty minutes each of sunrise yoga, cardio tone and high-energy Zumba (oh yes) are followed by a social hour with complimentary snacks plus mimosas and beer for purchase. Bring your own yoga mat, towel and water.
$15
Morton's & Orin Swift Cellars present: A Taste of Two Legends
Saturday, March 6, 6:30pm
Morton's Steakhouse Orlando
3-course wine dinner paired with wines from Orin Swift. 
$150 
Goat Yoga at Alaska Farms Orlando
*FEATURED EVENT*
Saturdays and Sundays, 10am and 11:15am
Alaska Farms – 9650 Berry Dease Rd, Orlando, FL
Goat yoga allows you to harmonize with nature and creates a sense of peace and relaxation. Goats are curious and love interacting with people, they will hop onto you to make sure your experience is not one to forget! Class includes 30-35 minutes of goat yoga, feeding and photoshoot time and a chance to play with the goats once yoga is done. You'll also be able to meet the Orange County Sheriff's Department horses and take a tour of the barns. This local and family owned farm is home to cows, goats, donkeys, horses, emus, alpacas, and more!
$27
The SOKO Marketplace Monthly Market
Sunday, March 7, 11am-4pm
Shady Park in Hannibal Square
Come support businesses created by people of color, entertainment, and great food! Bring a blanket, some portable lawn chairs, and come enjoy the summer fun.
FREE Admission
Love Fest
Sunday, March 7, 1pm
Quantum Leap Winery
Artists and vendors will be on hand selling vintage clothing, leather goods, coffee, jewelry and much more. Enjoy beer from Ten 10 Brewing, cocktails from The Guesthouse and tastings from Iron Smoke Distillery. Beemo, St. Johns Rising and Texas Outlaw Jerry J will be providing live entertainment! Proceeds from beer and cocktail sales benefit Mills 50.
FREE Admission
Disney Movie Night: Coco
Sunday, March 7, 6pm
Dr. Phillips Center for the Performing Arts – part of the ongoing Frontyard Festival series
A dash of magic comes to downtown Orlando nearly every Sunday evening through May, as Dr. Phillips Center presents Disney Movie Night—classic stories direct from the Walt Disney Company's vast film library.
$5 – $10
---
March 8 – 14
Blind Tasting Tuesday
Tuesday, March 9, 6pm
Swirlery Wine Bar
After a year hiatus this fun class is back with 3 whites and 3 reds to deduct with special guest MS Brian Kozial and Advanced Somm. Melissa J. McAvoy.
$30
Thornton Park District 2nd Thursday Wine & Art Walk
Thursday, March 11, 6:30pm
Thornton Park District
Enjoy a night of art and adult libations in the Thornton Park District. The cost of admission grants you a wristband glass and a map of all the participating drink locations.
$10
Popcorn Flicks in the Park: Back to the Future
Thursday, March 11, 7pm
Central Park Winter Park
Enjoy a free movie in the park! Registration is required to reserve a pod for up to 6 people and opens on March 4, 2021 via Eventbrite. Grab a meal to go from your favorite local restaurant to enjoy during the show with Winter Park's Curbside To-Go program.
FREE Admission
Johnny Wild & The Wildettes
Thursday, March 11, 7-10pm
Downstairs at HÄOS on Church
Notable Orlando performers Andy Matchett, Kari Ringer, and Holly Dawn are Johnny Wild and the Wildettes, the musical equivalent of your favorite mid-century vintage boutique. From Beach Boys, Motown, Classic Country, and everywhere in between, Johnny and the Wildettes are bringing the music of the '50s and '60s to life in a brand new way!
$10
Mooby's Pop Up Restaurant & Bar
March 12 – 21
Green Room at Tin Roof Orlando
Tin Roof Orlando at ICON Park has partnered with director Kevin Smith to bring the fictional fast food restaurant from Kevin Smith's films to life right here in Orlando.
Outdoor Movie Night – Secret Life of Pets 2
Friday, March 12, 5:30pm
Southern Hill Farms
Southern Hill Farms is hosting its first Spring Break Outdoor Movie Night featuring The Secret Life of Pets 2!
$7.50
Friday Night Makers Market
Friday, March 12, 6pm
Persimmon Hollow Brewing Company
Persimmon Hollow at Lake Eola is hosting a Makers Market each Friday evening. Join us from 6-9pm for stalls featuring fruits, veggies, bread, jewelry, plants, and more from local vendors and artisans.
Free
Concert Under the Stars
Friday, March 12, 7pm
Bok Tower Gardens
Experience a bossa nova experience for all ages. Enjoy the lush vocals of Daniela Soledade and the masterful guitar stylings of Nate Najar.
$40
John Williams: Big Screen Blockbusters
Saturday, March 13, 3pm and 7:30pm
Calvary Orlando
The Orlando Philharmonic Orchestra presents the music of multiple Academy-Award winner John Williams. Enjoy highlights from blockbuster scores from Star Wars, E.T., Jurassic Park, and more!
Tickets start at $13
Kids Night at the Museum
*EVENT HAS BEEN CANCELLED – Next kids night will be held April 10
Saturday, March 13, 6-10pm
Orlando Science Center
Enjoy a stress and child-free evening on the town while children have an entertaining experience of their own exploring the wonders of everything the Science Center has to offer. Throughout the night, children will explore exhibits, experience enhanced science programming, and enjoy dinner* and a film. They will also participate in hands-on activities, and see an interactive live science show.
$75 for first child, $40 per additional sibling
St Patty's Day Not so Secret POP up Dinner
Saturday, March 13, 7-10pm
Dr. Phillips House
A bit of malarkey and lots of great cheer, for ONE day only, SubRosa's St Pattys Celebration is here! Explore Ireland with SubRosa Dining Experience by going on a four-course food journey paired with Irish beer.
$65 plus 20% gratuity; $20 additional for beer pairing
Preacher Lawson
Saturday, March 13, 7:30pm
Frontyard Festival at Dr. Phillips Center
Enjoy a special night with comedian Preacher Lawson as part of the Frontyard Festival series — six months of socially distant, live entertainment and unique experiences, including dinner and drinks delivered to your box from on-site restaurants.
$25 – $50
Plant Sale
March 13 – 14, 9am-5pm
Leu Gardens
Shop directly from the growers and best of all, Leu Gardens is free all weekend!
FREE gardens admission all weekend
---
March 15 – 21
Couples Cooking: Ethnic Cuisine
Tuesday, March 16, 6pm
Publix Aprons Cooking School – Dr. Phillips
From small bites to bigger plates—come try some new tasty dishes from various countries, and have fun doing it. Learn to make Chicken Satay with Peanut Sauce, Potato & Pea Samosas with Mint Yogurt, Banh Mi Sandwiches and Matcha Tea Cake Cookies.
$100/couple
Mighty St. Patrick's Festival: Unplugged
Wednesday, March 17, 10am-close
Raglan Road
Think more acoustic than electric. More intimate than boisterous. The same great live entertainment, with all bands imported from Ireland. The same delicious Irish food and drink.  It's the most authentic Irish celebration in America, and it's putting safety first for guests with a reservation-only event.
St. Patrick's Day Celebration in the Courtyard
Wednesday, March 17, all day
The Pub – Pointe Orlando
Enjoy St. Patrick's Day events happening throughout the day, including Irish Dancers from 2-4pm, a DJ from 6-9pm, drink and food specials all day and an extended patio with outdoor bar.
FREE
St. Patrick's Day Outdoor Street Party
Wednesday, March 17, 1pm
Promenade at Sunset Walk
Street Performers, Lucky Leprechauns, and traditional food & beverages.
FREE
St. Patrick's Day at ICEBAR
Wednesday, March 17
ICEBAR Orlando
Enjoy a variety of drink specials, and with any purchase of ICEBAR Orlando's Pot of Gold shots, guests get entered to win ICEBAR's Pot of Gold VIP Night Out!
Included with ICEBAR admission
The Robert Hill Collection
March 18-28, various times
Orlando Ballet
Join Orlando Ballet to honor the rich history of Artistic Director, Robert Hill, in this unique collection of pieces. Under his direction, Orlando Ballet dancers celebrate Hill's most iconic performances and works. Hill himself will grace the stage in Jessica Lang's haunting solo—The Calling. The Robert Hill Collection inaugurates Harriett's Orlando Ballet Centre as the first mainstage performance in the new venue.
$60
Sheléa
Friday, March 19, 7:30pm
Frontyard Festival at Dr. Phillips Center
Enjoy a special night of soul from Aretha to Adele with artist and actress Sheléa. Blending traditional pop, jazz, R&B and soul, Sheléa brings a contemporary edge to classics, and a classic touch to contemporary pop standards. Part of the Frontyard Festival series — six months of socially distant, live entertainment and unique experiences, including dinner and drinks delivered to your box from on-site restaurants.
$35 – $55
Craft Beer and History Tour
Saturday, March 20, 3pm
Historic Downtown Sanford
This popular guided experience provides you the opportunity to experience the district's popular east side craft breweries while learning about the city's tumultuous history of prohibition in Sanford, FL.
$35
France Discovered Wine Course with Kcuvée
Saturday, March 20, 5:30pm
Emeril Lagasse Foundation Kitchen House and Culinary Garden
Discover what has made France the ultimate wine country. Unveil the mystery behind French wine labels and become a connoisseur.
$150
Brunch and Brews
Sunday, March 21, 11am
Orlando Brewing
Take a moment to recover after your weekend activities and enjoy some delicious food and beer.
$20
---
March 22 – 31
THE OFFICE! A Murder Mystery Parody
March 23 – April 11, multiple times
The Abbey
Team up with the World's Best Boss and several of your favorite characters from TV's THE OFFICE for THE OFFICE! A Murder Mystery Parody: Who Is The Scranton Strangler?, a one of a kind, all-new interactive and immersive parody walking tour. Actors, through conversations and scenes, will reveal clues to the detective audience that lead them on their way…but then again, a red herring or two might present itself. Sharp sleuths will guess who the liars are and hopefully solve the case. No two performances will ever be the same as the actors improvise with every interaction.
$40
Bourbon and Blooms
Thursday, March 25, 6pm
Orlando Museum of Art
Southern garden party featuring cocktails, light bites, a Bourbon tasting and blues.
$150
Front Porch Series featuring Beth McKee & Her Funky Time Band
Thursday, March 25, 6pm
The Plaza Live
Musician Beth McKee is the gestalt of all the places she's settled. From her native Mississippi where she learned the blues firsthand from Malaco Records session musicians to her immersion in the scenes of Austin, New Orleans, and now Orlando – all their musical terroir is in her sound.
$15
Wine and Beer Garden
Friday, March 26, 6pm
Orlando Museum of Art
A casual outdoor evening on the sculpture garden under the stars. Tickets include a viewing of A Boundless Drop To A Boundless Ocean exhibit. 
$75
Classic Albums Live: Pink Floyd
Friday, March 26, 8pm
Hard Rock Live Orlando
Classic Albums Live features the finest studio musicians performing classic rock albums LIVE note for note, cut for cut. This time it's Pink Floyd's Dark Side of the Moon!
Tickets start at $33
SubRosa Dining Experience: ɡlō
March 26 and 27, 7pm
Secret location revealed to attendees 24 hours before event
Feed your senses and embark on an iridescent food journey, where you will be exploring Asian flavors in a whole new light.
$150; tickets on sale March 10
27th Annual Taste of Oviedo
Saturday, March 27, 10am-6pm
Oviedo Mall
Food and beverages from local eateries, stage performances, Oviedo Roots Farmer's Market and other family-friendly performances and activities, including a mobile splatter tent from Pinspiration North Orlando.
FREE Admission
Sip into Spring
Saturday, March 27, 5-9pm
Ivanhoe Village
Enjoy curated wines from Tim's Wine Market at up to 20 locations in Ivanhoe Village. With a red and a white at each stop, attendees can choose at each location. Attendees will receive a reusable wine glass to be used at each location throughout the night.
$50
Shop, Dine and Stroll
Saturday, March 27, 8am-11pm
Downtown Winter Garden
In celebration of National Mom and Pop Business Owners Day, come out to an outdoor sidewalk sale to support the independently owned businesses that make Downtown Winter Garden so unique! The nationally observed holiday serves an even greater purpose this year as small businesses strive to recover from the pandemic.
FREE
9th Annual Pints n' Paws Craft Beer Festival
Saturday, March 27, 2pm-6pm
Historic Downtown Sanford
Join us for the 9th Annual Pints n' Paws Craft Beer Festival in beautiful Historic Downtown Sanford (in the 'Famous L' between West End Trading Co. and Celery City Craft).
$40
Downtown Clermont Beer Crawl
Saturday, March 27, 7pm
Corelli's Pantry
Visit participating businesses for shopping and samplings of 20+ beers, plus musical entertainment along the way.
$20
Josephine
February 17 – March 28, multiple showtimes
Darden Courtyard – Orlando Shakes
This critically-acclaimed, off-Broadway musical combines cabaret, theater, and dance to tell the story of the iconic Josephine Baker, the first African American international superstar and one of the most remarkable figures of the 20th Century. The 1930s luminary pushed the boundaries of race, gender, and sexuality, while living an extraordinary life as her most authentic self. Josephine is a brilliant, one-woman tour de force that celebrates Josephine's life journey, while highlighting her most famous acts, from songs like "Blue Skies" and "La Vie en Rose," to the dance routine that established her stardom, the danse sauvage, also known as the banana dance.
$90/couple for a two-person table
Sanford Mini Indie Spring Edition
Sunday, March 28, 11am
Tuffy's Bottle Shop & Lounge
The Sanford Mini Indie features 20 rotating vendors each month, food, libations & live music.
FREE Admission
Interactive Movie: Spaceballs
Sunday, March 28, 7:30pm
Winter Garden Theater
Watch your favorite classics on the big screen as part of Garden Theatre's ongoing Classic Movie series.
$15
Couples Cooking: Tapas and Sangria
Monday, March 29, 6pm
Publix Aprons Cooking School – Dr. Phillips
Learn to make Miniature Pork Brochettes, Sautéed Garlic Mushrooms, Scallops in Saffron Sauce, Fried Manchego Cheese, and homemade Sangria in this hands-on cooking class.
$100/couple
A Midsummer Night's Dream
March 31 – April 17
Walt Disney Amphitheater at Lake Eola Park
In an outdoor performance at Lake Eola Park, mayhem and mischief are afoot in this glittering, enchanted classic comedy. "Lord, what fools these mortals be!" When magical, mischief-maker Puck gets ahold of a love potion, he sets in motion all the comical antics that arise from four young lovers' adventure through the woods. Shakespeare's classic comedy charms everyone who enters its magical realm – come enjoy love and laughter in a dreamlike evening under the stars at Lake Eola.
$22 – $56
---
Ongoing Orlando Events
Brews & Blooms
Thursdays in March, 7pm
Orlando Brewing
Create your own succulent arrangement, Thursdays at Orlando Brewing.
$35
The Foreigner
The Heavy
Weekend Dates in March
Bruno and team, will present a 5 course omakase style dinner with a contemporary approach to food & wine, and an opportunity for you to allow them to take you thru a journey of elegant flavors, in Winter Park.
$100
Bites, Sips and Hips
Fridays and Saturdays, 9pm
HÄOS on Church
Dine and Enjoy a DAMN GOOD SHOW with Blue LaLa Entertainment. Come see what Orlando is talking about! Reservations recommended.
$7 artist fee upon arrival; menu prices vary
Weekends at the Winery
Saturdays and Sundays through March, noon-4pm
Lakeridge Winery
Come out and enjoy the expansive vineyard green, including delicious food, live entertainment, food trucks, and of course your favorite Lakeridge wines by the glass at the outdoor bar.
FREE Admission
Seven Seas Food Festival
Weekends through May
SeaWorld
Roam the expansive open-air grounds and embark on an international flavor journey inspired by the tastes and smells of the Caribbean, Italy, Brazil, Asia and beyond.
Included with park admission; food prices vary
Sunday Brunch at Frontyard Festival
Select Sundays (March 7, 14, 28), 
Dr. Phillips Center
Open-air Sunday brunch event with specially curated live entertainment and a special brunch menu, plus bottomless mimosas and Bloody Marys. 
$15-$25; food and drinks additional
Down the Rabbit Hole
*SOLD OUT*
Through March 25
Mead Botanical Garden
Circus arts, dance, music, comedy and theater come together to put you right in the middle of this beloved story. Presented by Creative City Project.
$22 and up
---
Want your Orlando events listed here?
Learn more about advertising with us and submit your event here.
Disclosure: Some, but not all, of the Orlando events featured in this post are hosted by our valued advertising partners.
Feature image credit courtesy of Orlando Shakes; photo by Roberto Gonzalez